Order Consultation Or Treatment
Her kan du få tilgang til vår bookingkalender hvor du selv kan bestille gratis konsultasjonstime eller ønsket behandling.
The consultation can also be carried out without attendance - we send you a link to the platform for the consultation just before your class or call you.
Remove Oslo
Pilestredet Park 7, 0176 Oslo
post@remove.no
+47 21 52 52 82
Monday - Friday: 08:00 - 20:00
Saturday: 09:00 - 16:00 *
Remove Trondheim
Dronningens Gate 20, 7011 Trondheim
trondheim@remove.no
+47 21 52 52 82
Monday - Saturday: 09:00 - 18:00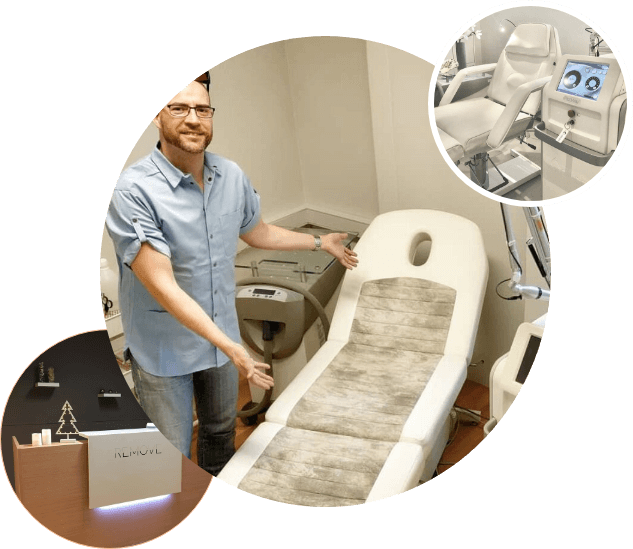 Free Consultation
During the initial consultation, the nurse will study your tattoo or skin.
If you want to book a hair removal appointment with us but are a new customer, you must do two things:
1. Arrive 15 minutes before your class so that you have time to read the information handed out and fill in the consent form.
2. Shave the areas you want to treat the day before your class, but leave an area of ​​2 x 2 cm in each area so that we can examine the hairs.
The consultation is completely free and without obligation, but non-attendance will be invoiced with NOK. 590.
Hvis klinikken er langt unna eller du foretrekker å gjøre en online konsultasjon, send oss en e-post så får vil litt informasjon til å gi deg en enkel vurdering.